Located in Central Texas is the vibrant city of Waco. With an electric downtown area brimming with activity, a strong and growing job market, a picturesque and alluring landscape, and the friendliest people around, it's no surprise the Waco housing market is hot.
Waco and its real estate market offer an exciting opportunity to call this charming city home. Providing an exceptional quality of life, Waco's magic and mystique are among a multitude of reasons Waco ranks among the top 20 emerging housing markets in the U.S., based on the most recent Wall Street Journal/Realtor.com Emerging Housing Markets Index.
Whether you're considering a move to Waco, or have already begun your home search, here are some insights and stats about moving to this beloved Texas city.
Reasons to move to Waco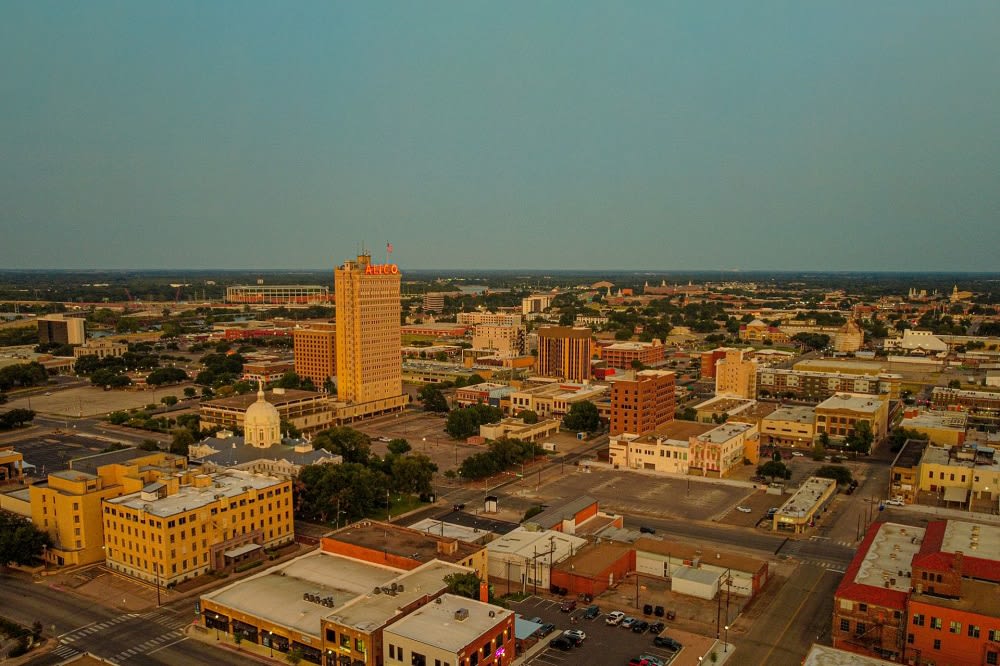 One of the most common things you'll hear locals say about Waco is that it only took one visit to fall in love with the quaint town and the idea of calling it home. While people move to Waco for a variety of reasons, location factors significantly in deciding to take the plunge.
Conveniently located in Central Texas, Waco is halfway between Dallas and Austin and less than a three-hour drive to San Antonio and Houston. While the community has grown in the past decade, it has maintained its friendly, small-town feel, and residents enjoy local businesses with the benefit of less traffic.
Waco has a strong economy with no signs of slowing down, and the area sees more than two million visitors each year. In addition, its reasonable cost of living, estimated at 10% lower than the national average, makes it an attractive place to move.
While home prices have gone up much like the rest of the country, Waco's housing expenses are nearly 20% lower than the national average, making the city a relatively affordable place to buy a home. Waco's selection of schools is another reason families choose to plant roots in the picture-perfect community. Offering exceptional public and private school options for students in grades K-12 and three colleges with a variety of programs for higher education, Waco is an ideal city to raise a family.
Employment opportunities abound, as a variety of companies across industries have chosen to relocate their headquarters to Waco. Touted as a city promoting a great quality of life, residents in Waco enjoy a multitude of wonderful amenities including premier shopping and dining with access to both national and locally-owned stores and restaurants. Waco also offers phenomenal opportunities to enjoy fun and recreation at any of Waco's museums, monuments, nationally recognized attractions, spectacular lakes and rivers, and the wildly popular, pet and family-friendly parks and recreation system.
Key stats and analysis of Waco's real estate market
Amid a hot market, Waco homes are selling above the asking price and generally stay on the market for only days. As of June 2022, the median prices for single-family four-bedroom homes rose over
158%
from the previous month.
Population growth in Waco has not been as explosive in comparison to larger urban Texas areas, but Waco and McLennan County do compare with most of Texas when it comes to new residents. The population of McLennan County has added nearly 30,000 new residents since 2010, accounting for a growth rate of nearly 11% based on the most recent census.
The days on market also declined by over 11% from May 2022 to June, with single-family homes selling within 32 days.
Key market stats to keep in mind include the following:


Waco home values increased by 7% in June 2022 compared to a month prior

As of November 2021, the Zillow Home Value Index for Waco stood at $195,369

According to Rocket Homes, the median list price for a home in Waco in June 2022 was $302,500

Among the most popular neighborhoods in Waco include North Lake Waco, Mountainview, and Landon Branch
A renters' market, historic price changes, and affordability
A snapshot of the Waco housing market reflects many of the same trends across the country. As more people work from home, and a relatively stable economy drives the demand for housing in Waco, the Emerging Housing Market Index (developed by the Wall Street Journal and realtor.com) reports Waco comes in at number 18, which is a large jump from its 44th place reported two quarters ago.
As such, rising home prices affect the rental market, and landlords offset these price increases by raising the rent. As such, the median rent for a 3-bedroom home in Waco is $1,400 as of January 2022, seeing a rent increase of 17% year-over-year. Nearly 54% of the housing units in Waco are occupied by renters.
When it comes to analyzing housing trends within the real estate market, The Home Price Index (HPI) and the Housing Affordability Index (HAI) are important data tools real estate investors use. Real estate investors may also find information referencing changing house prices and housing affordability based on the Freddie Mac House Price Index Report.
The most recent report from Freddie (Oct. 2021) illustrates the following:


The 5-house price appreciation is 68.5%

One-year change in home prices is 23.8%

The monthly change in home prices is 1.7%
Reviewing changes in home prices coupled with the home affordability index (HAI) will help identify the anticipated potential demand for rental properties in Waco. HAI compares median household income to median home value, which measures the affordability of housing.
Using 100 as a base point where people with the median household income typically may purchase a median-priced home, numbers greater than 100 in a real estate market reflect more affordable homes and vice versa. The most recent HAI data through 2021 reported the housing affordability in Waco as 133.