Selecting a house can be a very personal decision. You should think about what you need and want in your home and categorize which of these desires are deal-breakers and which of them are negotiable. Here are all of the things you should look for when looking for houses in Hidden Valley, TX.
The size of the home
You should have a sense of the
size of the house
you are searching for before you even start working with a realtor. Determine both the minimum and maximum size of property you want, as well as the number of rooms you want in your home, including the bathrooms and the bedrooms. The size of the property you purchase depends on your personal preferences and your needs.
For instance, if you have a big family or are planning on having multiple kids, you will likely need to search for a larger home with more square footage and multiple bathrooms and bedrooms. But if just you and your partner are going to live in the home, then you can probably look for smaller houses or apartments. There are certainly benefits to having a larger home, especially if you have a big family or are planning on hosting a lot of house guests, but there are also some advantages to purchasing a smaller property since they are easier to furnish and keep clean.
The perfect yard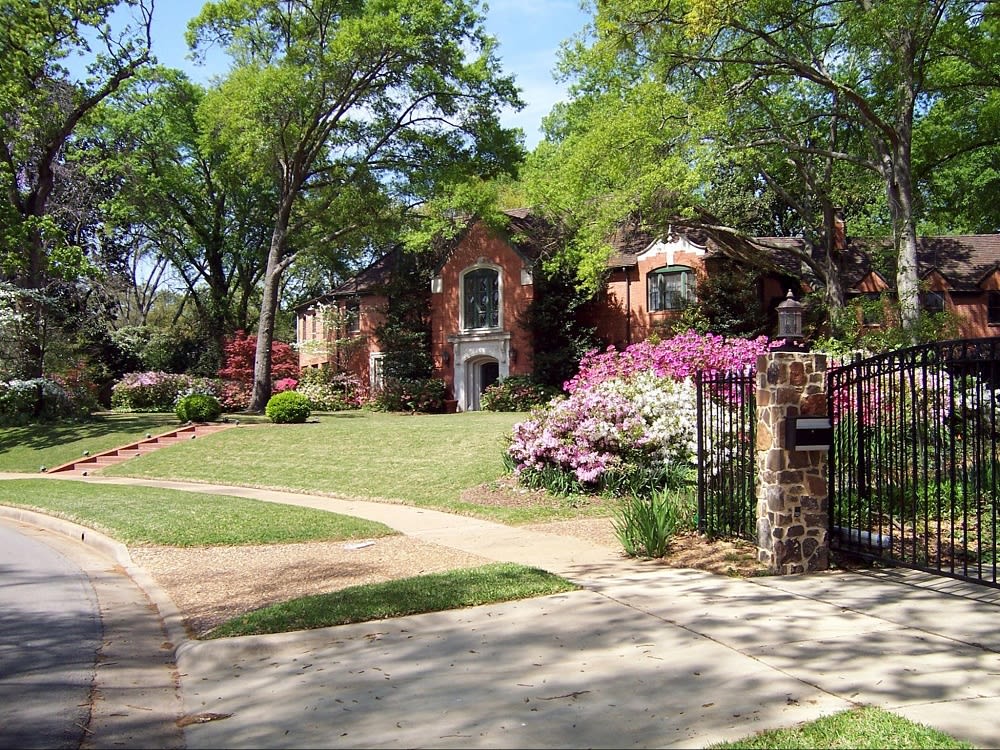 You should also consider the type of yard you want. Do you want a large backyard with plenty of acreages or would you prefer a smaller yard with less landscaping required? Perhaps you want a property that sits further back from the road, so you have a little bit more privacy. Consider all of the features you need and want in your yard, including built-in grills, decks, swing sets, patios, hot tubs, pools, ponds, and streams. Some people love having lots of beautiful features in their yard, while others don't like the time commitment involved with maintaining these features.
The exterior of the home
Don't forget to consider the
outside of your property
when searching for a new home. It's crucial to think about the roof, foundation, and siding when purchasing a new home. Look for any potential signs of damage when looking for homes, since a new roof can cost you thousands or even tens of thousands of dollars. It's also important to search for any cracks in the walls of the home, as well as windows and doors that jam or stick since these are signs of a faulty home foundation. Make sure to check the outside walls of the home for signs of disrepair or damage, including rotting wood, cracks, and peeling paint.
The bedrooms
Whether or not the bedrooms on the property work for your needs and desires depends on what you want to use the bedrooms for. For instance, if you have any small kids, you might not want a property with a primary bedroom on a separate floor from your children's bedrooms. And if you want to convert one of the additional bedrooms into a home office, then you might want a home layout with bedrooms that are far away from the living room and kitchen, so you don't need to deal with noise coming from those areas while you or your partner are working in the home office.
The bathrooms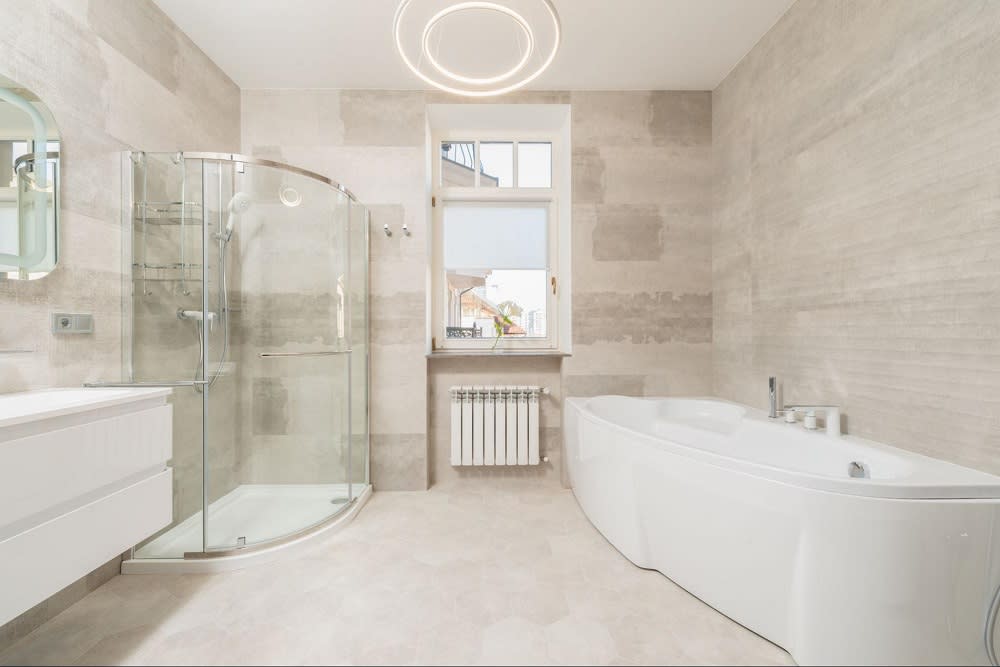 It's essential to make sure that everything is in working order in the bathrooms. When you're looking at homes, check the bathrooms by watching for any signs of mold, looking around the toilet and under the sink for water damage and leaks, making sure the fan properly works, turning on the shower, testing the faucets and flushing the toilets with the permission of the realtor or seller.
The living room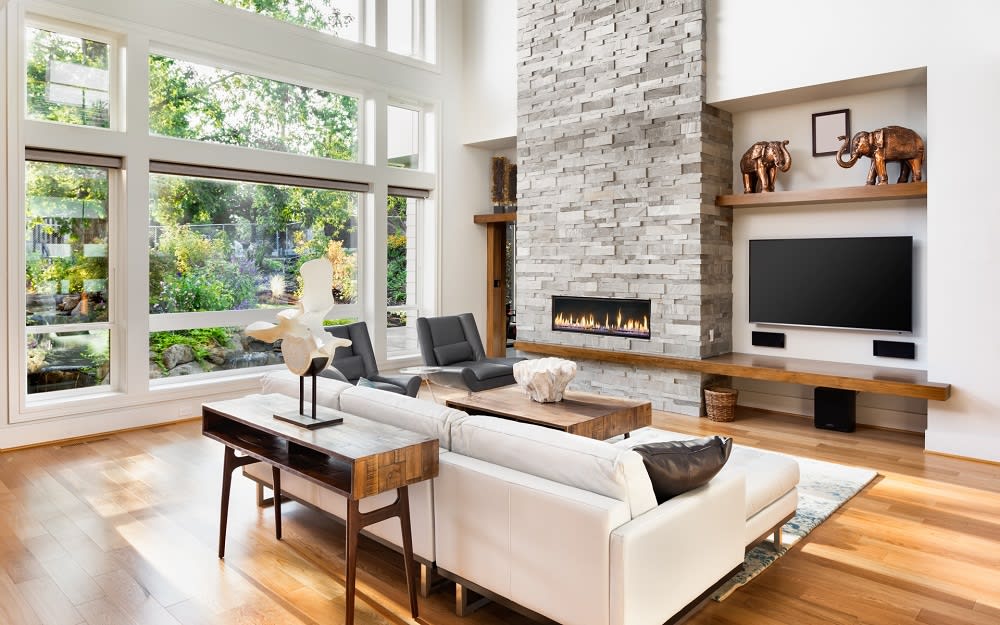 Consider what you want in a living room. Would you prefer your living room to feel modern and chic or warm and cozy? Don't let any of the decor that's currently in the home sway you from your vision of the living room you want. Instead, you just need to consider the style of the room, as well as the general layout. Does the living room suit your taste and could you imagine yourself living and relaxing in the living room? It also helps to keep an eye out for wall outlets. Are there cable and electrical outlets near the space where you would place a television? Is the living room big enough for your lifestyle and needs?
The heating and cooling systems
You most likely aren't an expert in
heating and cooling systems
, unless you actually work in HVAC. But it's important to figure out what kind of heating and cooling system a property has before you actually purchase it. There are multiple different kinds of heating and cooling systems that control the home's temperature, and each of these systems comes with its own benefits and drawbacks.
Keep in mind that older properties tend to have baseboard heaters that use electricity or boiler and radiator systems. And most homes now have central air conditioning systems, in which the cool air is evenly distributed throughout the property through the air ducts, particularly in places with hot summers like Hidden Valley. But there are some homes with AC units mounted on the windows, so keep this in mind when you're searching for a new home.
The basement
When you're looking at the basement of the home, look at whether it's remodeled or finished. Many homeowners prefer to have a finished basement so they can have extra living space. You should also make sure there are no signs of water damage, water stains, mold growth, or musty smells. Pay attention to the amount of lighting in the basement, especially if you plan on spending a lot of hours down there.
Looking for homes in Hidden Valley? Reach out to trusted Hidden Valley, TX real estate team
Amanda Cunningham Global Group
for guidance.