Old-world charm, bucolic landscapes, relaxed vibes, and trendy energy add to Waco's already magical allure — according to visitors and locals alike. The ability to immerse yourself in the small town culture, while never having to sacrifice big city conveniences, is among the top reasons so many have chosen to call Waco home in recent years.
An outdoor lover's paradise, there's much to see and admire in this close-knit community of just under 150,000. Whether you're looking to enjoy a full and active lifestyle or are in search of the calm and serenity Waco life affords, there's a wealth of opportunities and amenities to ensure an exceptional quality of life.
Immerse yourself in the community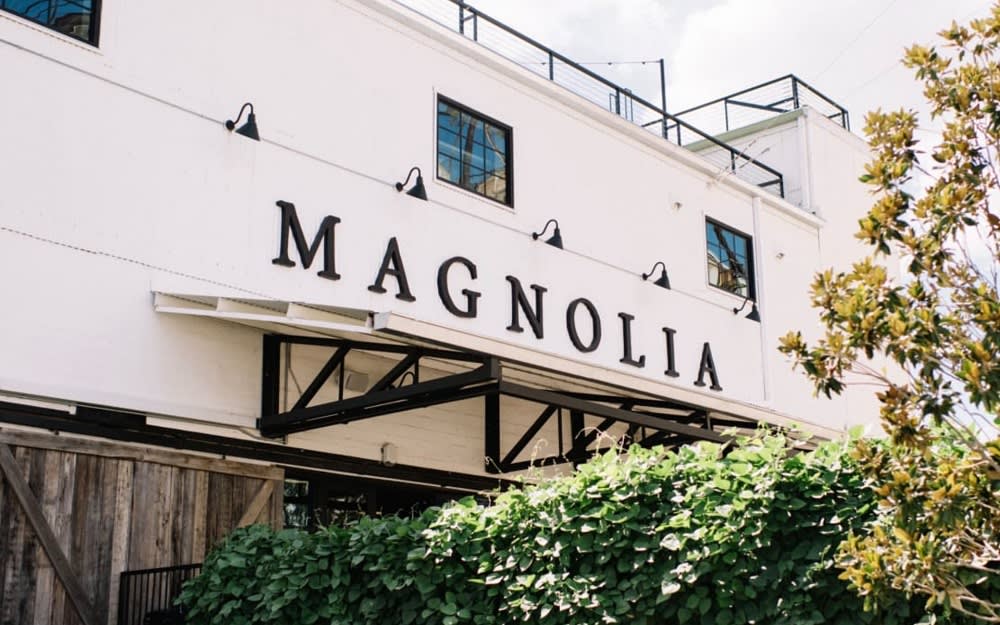 Photo courtesy of Magnolia Market
A visit to Waco is like walking through the pages of a travel magazine. Trendy boutiques, hip restaurants, and incredible city amenities make this beautiful Central Texas town a highly desirable destination for an enchanting getaway or for those looking to relocate.
Drawing in millions of visitors each year, the
Magnolia Market
is among the biggest attractions in Waco. Popularized by Chip and Joanna Gaines of HGTV's Fixer Upper fame, the quaint venue is located at the base of two historic silos spanning two acres, making for an ideal backdrop for your Instagram feed. If you're planning a visit, stop by Magnolia Market on the first and third Wednesday of the month from June through August. Beautiful, locally grown produce and other artisan goods are available from area farmers and merchants, and the market is a great way to experience the local energy.
The Waco Hippodrome
is Waco's premier live music venue and features a storied history dating back to the vaudeville theater opening its doors in 1914. These days, the popular venue is both a movie theater and live event space. It is a popular Waco (and Texas) hot spot to enjoy top performance and first-run movies.
Stroll the lovely neighborhoods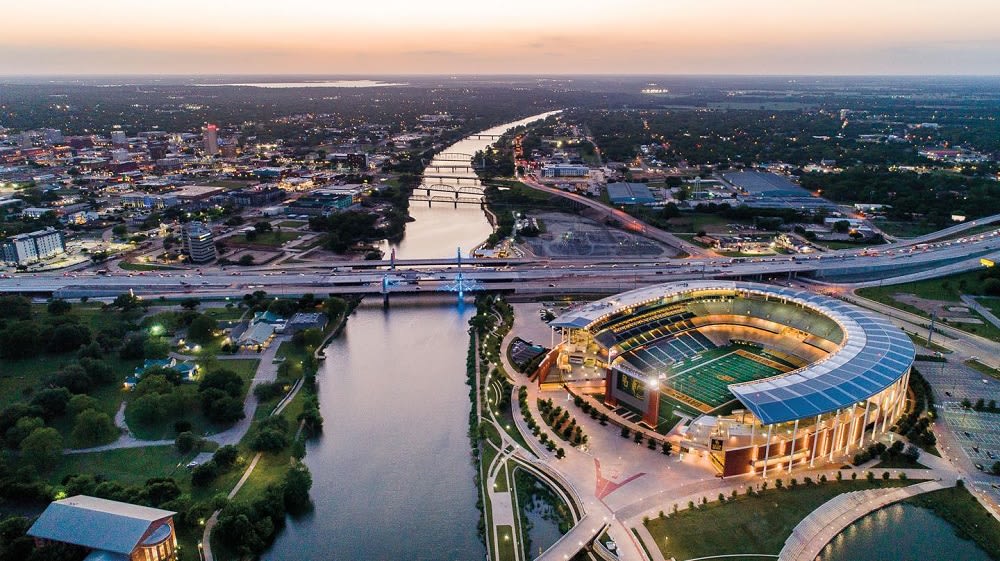 Photo courtesy of Downtown Waco, Tx
Nothing can provide a better glimpse into a community's appeal than a leisurely stroll through its neighborhood streets. Waco neighborhoods are charming, filled with history, and create a neighborly allure unlike any other.
Waco offers affordable housing in comparison to other metro areas in Texas and is experiencing urban growth and regeneration without sacrificing its charming, small-town feel. Meanwhile, economic stability and jobs in a variety of sectors are some of the reasons the Waco housing market is booming.
Locals define Waco in three sides, North, South, and East, and each area is further subdivided. Nearby communities also afford prospective homeowners opportunities to commute into Waco. These neighborhoods include Hewitt, Woodway, Robinson, Beverly Hills, Elm Mott, Northcrest, Bellmead, and Lacy-Lakeview.
Among the top places to live,
Downtown Waco
is a highly sought-after location. Offering the most leisure options and proximity to facilities, Downtown is compacted into a relatively small area. Downtown residential properties are made up of primarily apartments and lofts and offer an easy option for young professionals and recent Waco transplants. A vibrant urban atmosphere coupled with gorgeous scenery makes downtown a top choice among highly desired neighborhoods in Waco.
Castle Heights
, commonly referred to as the Austin Avenue neighborhood, is among the most affluent and desirable neighborhoods in Waco. Located on Waco's North Side, Castle Heights derives its name from Cottonland Castle and boasts some of Waco's oldest and most historic homes. Today's thriving Castle Heights neighborhood emerged from just a few homes dotted throughout a hill. A strong sense of community and local identity define Castle Heights and its residents, and the area is the first historic district in Waco to be listed on the National Registry of Historic Places.
Homes throughout Castle Heights include a bevy of architectural styles ranging from Tudor Revival and Spanish Eclectic Revival to ranch style and minimal traditional homes. A stroll through Castle Heights also gives visitors the chance to admire the beautifully constructed modern condo buildings within the neighborhood.
The North Lake Waco community sits adjacent to the shores of Lake Waco bounded by the Brazos River. For outdoor enthusiasts, North Lake Waco is an ideal spot with opportunities to enjoy Airport Park, Lake Waco Wetlands, Bosque Park, and Riverbend Park. Waco Mammoth National Park is also nearby, ensuring locals are never at a loss for enjoying exciting adventures at their back door.
The lake is available for many water activities, including boating, swimming, fishing, and jet skiing, and visitors can also enjoy various hiking and biking trails. Lake Waco Golf Club offers a beautiful course to enjoy a leisurely round of golf, and residents can enjoy the shops and nearby eateries located alongside China Spring Road.

The Brookview neighborhood in Waco's North Side is a wonderful community for young families looking to settle down. Healthy rental prices make this area a particularly great place to invest in real estate. This neighborhood known for its strong community energy is ideal for families with children who wish to enjoy playdates with other children at the local park. Sporting facilities abound, and residents can enjoy football and baseball at any of the nearby fields or a game of basketball at the neighborhood's courts.
Enjoy outdoor amenities and recreation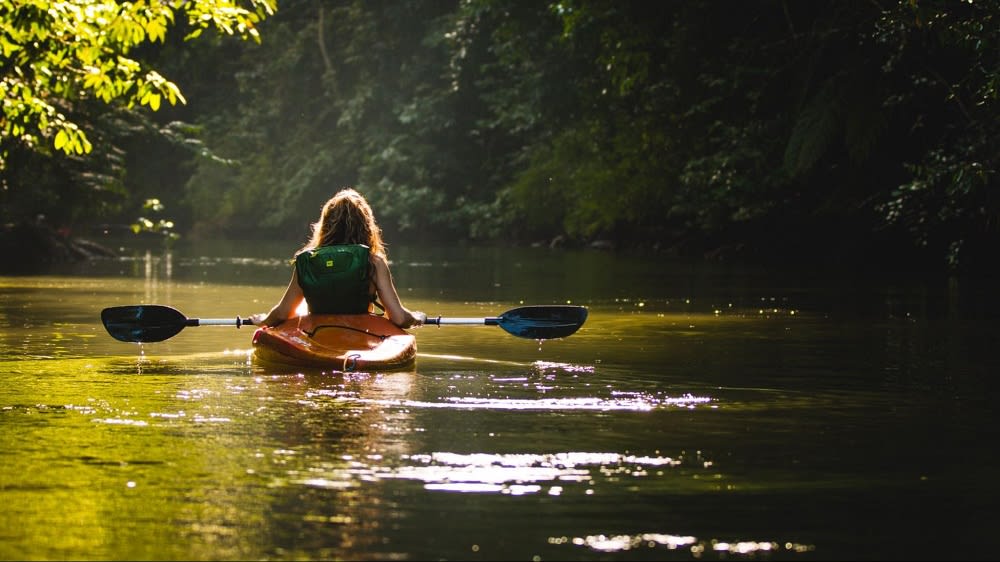 Long considered a mecca for outdoor enthusiasts, Waco affords visitors and residents alike a playground for adventure and exciting memories to be made. Every neighborhood and community park in Waco features trails for hiking and biking, and The Cameron Park Trail System, a National Recreation Trail, also includes 20 miles of soft-surface, multi-use trails.
Enjoy the calming waters of the Brazos River aboard a kayak, or head over to Waco Paddle Club, which hosts weekly paddle trips launched from various locations throughout Waco. In 2012, the Texas Parks and Wildlife Department created the Waco Paddling Trails, which feature both a 1.8-mile and a 4-mile route.
Within the city limits, along the Brazos River, Bosque River, and Lake Waco, you'll find choice fishing spots to enjoy a leisurely and relaxed weekend enjoying a favorite hobby. Fishing docs are located along the Brazos River in downtown, and boat ramps are located at Brazos Park East. Buena Vista Park also features a great pond stocked with catfish and trout and is an ideal location for families to enjoy a picnic and an afternoon of fishing.